PINELLAS COUNTY CONDOS AND HOMES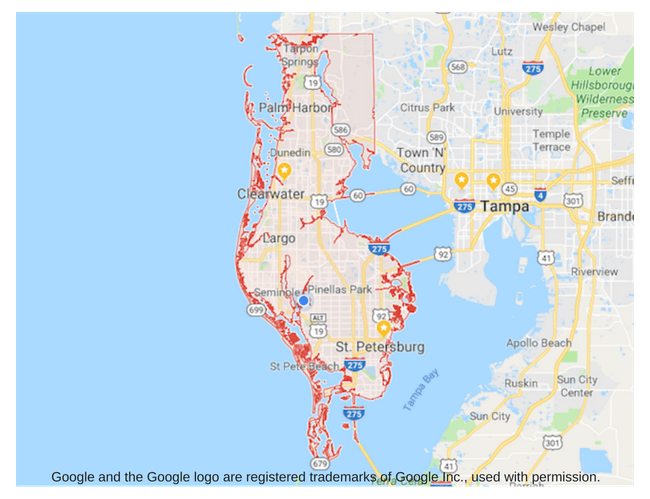 Pinellas County is the westernmost section of the Tampa Bay area located between the Gulf of Mexico and Tampa Bay. It's a great choice if you are looking for beachfront condos or waterfront condos or homes.
Belleair
Belleair Florida is one of the most luxurious neighborhoods in Pinellas County. Strong zoning laws are in place to protect homeowners in this exclusive community.
Belleair Beach
This small strip of beachfront homes and condos is located between Sand Key and Indian Rocks Beach on the barrier islands of Pinellas County.
Belleair Bluffs
Belleair Bluffs offers several waterfront communities on one of the widest sections of the Intracoastal Waterway.
Belleair Shores
Belleair Shores is a short strip of beachfront condos just south of Belleair Beach.
Clearwater Beach
Clearwater Beach is consistently voted one of the most beautiful beaches in the world by numerous respected publications. The 33767 zip code includes Clearwater Beach proper, Sand Key, and Island Estates. Many of the best beachfront and waterfront options are condos.
Clearwater
Clearwater is one of the largest and most diverse areas in Pinellas County.
33755 | 33756 | 33759 | 33760 | 33761 | 33762 | 33763 | 33764 | 33765
Crystal Beach
Dunedin
Dunedin has a quaint village-like feel and is located in the coastal areas of northern Pinellas County. It is close to Honeymoon Island State Park. It is known for its great restaurants and art festivals.
Gulfport
This coastal town is known for its natural coastal beauty and as a haven for local artists and artisans. It is located on scenic Boca Ciega Bay in the southern part of Pinellas County adjacent to St Petersburg and South Pasadena. Gulfport is also home to Pasadena Point Estates, one of the area's most luxurious gated waterfront master-planned communities.
Indian Rocks Beach
Indian Rocks Beach is a popular Gulf Coast beach area just south of Sand Key and Belleair Beach. It has beachfront condos, waterfront condos, and many waterfront homes. It is less crowded than Clearwater Beach and residents love the Old Florida feel of the community.
Indian Shores
Indian Shores is another "Old Florida" beachfront community on our Gulf coast. It also has a good selection of beachfront condos, waterfront condos, and many waterfront homes.
Kenneth City
Largo
Largo Florida offers an amazing array of city-run parks and recreation facilities and events. The Central Park Performing Arts Center offers a wide variety of concerts on a regular basis. Outdoor activities include golf, aquatics, parties and rentals, and childcare/camps. Check out the new City of Largo Website to learn more. Largo offers a wide variety of Single-Family Home options or low-maintenance living Condo Options.
33770 | 33771 | 33773 | 33774 | 33777 | 33778
Madeira Beach
Madeira offers a wonderful stretch of beach just north of popular Johns Pass. It has Condos and Homes with great views and easy access to Johns Pass.
Oldsmar
Oldsmar is a popular coastal area at the very northern tip of Old Tampa Bay.
Ozona
Ozona is located on the Gulf coast just south of Palm Harbor, and just north of Dunedin.
Palm Harbor
Palm Harbor offers access to lots of great shopping options and easy access to Tampa.
Pass-A-Grille Beach
Pass-A-Grille is the quintessential Florida tropical beach community. Ask a native of the area about their favorite beach, and they are likely to tell you Pass-A-Grille.
Pinellas Park
Redington Beach
The Redington Beaches are just north of Madeira Beach and Johns Pass. The Redington Beaches include North Redington Beach, Redington Shores, and Redington Beach. Redington is home to the very popular Tides Beach Club Condos and other wonderful Beachfront Condos.
Safety Harbor
Safety Harbor is on the north-western shores of Old Tampa Bay just west of Oldsmar. It is home to the very popular Safety Harbor Spa.
Seminole
Seminole Florida is known for its schools and easy access to nearby Indian Rocks Beach and Indian Shores. It also offers easy access to some great parks like Lake Seminole Park, Boca Ciega Millennium Park, and the Fred Marquis Pinellas Trail. Enjoy living in a Seminole Home of Seminole Condo.
South Pasadena
South Pasadena is a waterfront community on the northern point of beautiful Boca Ciega Bay. It is home to two popular waterfront communities, Harbourside, and the 55+ Bay Island Group.
St Pete Beach
St Pete Beach is the southernmost of the Pinellas Gulf Coast Beaches. Besides the beautiful sandy white beaches, it has a great selection of local restaurants. It also offers easy access to downtown St Petersburg and popular Fort De Soto Park.
St Petersburg Downtown
Downtown St Petersburg offers an amazing array of dining and entertainment choices. Visit the Chihuly Collection, the Dali Museum, or the Museum of Fine Arts. Take in a play or concert at the Mahaffey Theather. Dine at one of the dozens of local restaurants along Beach Drive. The Downtown St Petersburg Condos give you easy access to all that the downtown area has to offer.
St Petersburg
St Petersburg offers a huge assortment of Home Choices as well as Condo Options.
33702 | 33703 | 33704 | 33705 | 33707 | 33710 | 33712 | 33713 | 33715
Tarpon Springs
Tarpon Springs is the northernmost community in Pinellas County. This waterside community is famous for the Sponge Docks area with a huge variety of Greek dining options.
Tierra Verde
Tierra Verde is the southernmost of the communities on the Pinellas Gulf Coast. Enjoy waterfront views of the Gulf of Mexico or Tampa Bay. Tierra Verde also offers easy access to Shell Key, and Fort De Soto Park.
Treasure Island
Treasure Island offers both Condos as well as Single Family Homes. Treasure Island is one of the lower beaches just north of St Pete Beach. One of our favorite outdoor music spots is Ricky T's on Treasure Island.