Meet Your Local St Pete Experts
Meet Morgan
Hello! Thanks for visiting our www.MyGulfCoastProperty.com website and wanting to learn a bit more about me.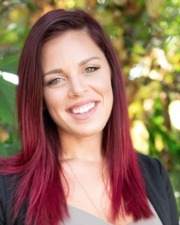 I am the team's area specialist for the greater St Pete area. Although I was born and raised in Buffalo, New York - I have been visiting family in St. Pete and learning the "local secrets" since childhood. Some of my favorite things to do in the area are taking the dogs on walks through Vinoy Park, enjoying Pacugio's Gelato on Beach Drive, or taking in the bay views at the Canopy rooftop lounge.
I am committed to great service standards, knowledge of the market, and attention to detail to provide my clients with a smooth and pleasant experience. Although I do take the business side of things very seriously, I like to have fun along the way and want buying or selling a property with me to be an enjoyable journey.
I am a proud dog mom and animal lover along with the rest of the team. I love Florida's natural scenery and exploring the area's endless activities and restaurants. Downtown St.Pete's Vinoy Park is my favorite local spot, where you can bike, walk your dog, catch a farmers market/event, or find a shaded tree to string up your hammock and read.
Call, text, or email me for any St.Pete advice or if you are looking for a property in the area. I would be happy to help!
Morgan Preston
716-713-7857
[email protected]
Meet Nate
Thank you for taking the time to check out MyGulfCoastProperty.com and learning more about our team!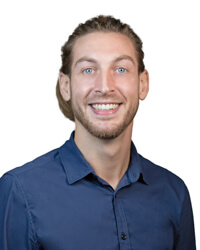 Originally from Akron, Ohio, I love the home and lifestyle I've found here in Saint Petersburg, FL. I just love all the things to do and see in the area and the wide variety of local dining and entertainment spots. I'm an avid golfer, and our temperate climate allows me to enjoy year-round golfing on some really great courses here in St Pete.
If you have questions regarding real estate investing, the current market, or properties for sale, please don't hesitate to call or text my cell at 330-703-9716. I put an absolute premium on listening to clients. It is my belief that listening is crucial to ultimately learning clients' needs and wants in order to best assist them in achieving their goals. Regardless of where you are in your real estate dealings, I'd love to offer my assistance and find out what we can do to help.
Nate Lynch
330-703-9716
[email protected]
---
Other Popular St Pete Communities