Meet Jami, Our St Pete Beach Expert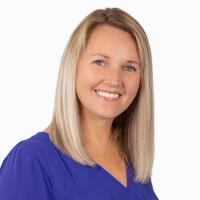 Hi, thanks for visiting www.MyGulfCoastProperty.com and taking the time to look up information about me.
I was born and raised in Georgia and moved to St Petersburg 10 years ago after graduating college. I come from a multi-generational real estate family. After taking time off to have two children I am excited to rejoin the My Florida Coastal Team. I am a showing assistant for Cindy (my Mom!) and love what I do. I love meeting and helping people and attending to all the details. So I am definitely ready to help you find your perfect home in Florida!
Not sure which beach is right for you? I can give you local insights into what each beach has to offer, good and bad, to help you make the best decision. Sometimes a quick tour of the highlights of several of the beach areas will help you get a "feel" for the areas and then you can focus on the right areas. Please call my cell at 478-365-5584 if I can help in any way.
If you have pets and are looking for a condo, I can definitely help guide you through that process. Many of my customers have pets. and my husband and I are pet owners too. So I understand that pets are family and are a non-negotiable part of our lives.
Please give me a call on my cell at 478-365-5584 if I can help in any way, or just answer some questions about the area.
Jami
478-365-5584
Rather Email? Just Use This Form
Beachfront Condos On St Pete Beach
Waterfront Condos For St Pete Beach