Meet Cindy, Our St Pete Beach Expert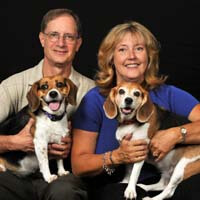 Hi, thanks for visiting www.MyGulfCoastProperty.com and taking the time to look up information about me.
I specialize in the beach areas of Pinellas County. I've helped lots of buyers find beachfront and waterfront properties from St Pete Beach all the way up to Clearwater Beach.
Do you want to focus on St Pete Beach? I can help with that and show you all the best properties in St Pete Beach and nearby Treasure Island.
Not sure which beach is right for you? I can give you local insights into what each beach has to offer, good and bad, to help you make the best decision. Sometimes a quick tour of the highlights of several of the beach areas will help you get a "feel" for the areas and then you can focus on the right areas. Please call my cell at 727-466-7344 if I can help in any way.
If you have pets and are looking for a condo, I can definitely help guide you through that process. Many of my customers have pets. and my husband and I are pet owners too. So I understand that pets are family and are a non-negotiable part of our lives.
Please give me a call on my cell at 727-466-7344 if I can help in any way, or just answer some questions about the area.
Cindy
727-466-7344