Meet Our South Tampa Expert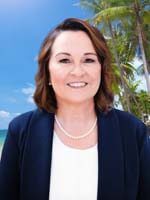 Welcome to our website, and thanks for looking up some information about me and how I can help!
My husband Mark and I currently reside in Tampa where we enjoy relaxing days on the beach and golfing on the championship courses in the Tampa Bay area. We have four grown children and two beautiful granddaughters.
South Tampa has always been a special place for me. We raised our children in South Tampa. One of the many reasons we chose to live in South Tampa is it offers the best schools in the area. Another reason is that it is centrally located to the many activities and entertainment options we attended and enjoyed as a family.
Please give me a call or text me on my cell at 813-215-0134 if I can help in any way, or just answer some questions about the area.
Christi
813-215-0134 (cell)
Rather Email? Just Use This Form
South Tampa Condos By Area
South Tampa Condos By Price