Marketing Your Home
We list Properties, Properly!
| | | |
| --- | --- | --- |
| Smart Marketing | | Solid Representation |
| means promoting your property in ways that are responsive to homebuyer demands and changing trends for maximum exposure and results. | | means looking after your best interests without compromise. |
Responding to Today's Buyers... Our marketing directly addresses these key home-buyer trends: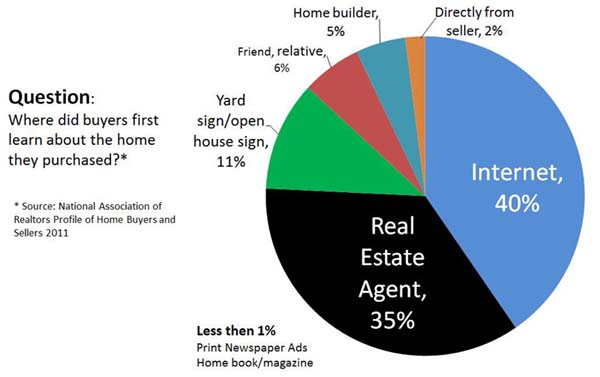 Traditional real estate marketing focuses primarily on print materials, yard signs, and direct mail. Consumers are moving more and more to the Internet and a variety of online information sources. As such, sellers need to recognize how critical it is to have their properties properly marketed online in a way that brings proven results. See what our customers say.
The MY GULF COAST PROPERTY Advantages
Being where the buyers are. Most buyers start their search online and we source buyer leads from a variety of sources (Search Engine Optimization, Google Ads, Bing Ads, Facebook, etc.)
Your listing will be featured on MyGulfCoastProperty.com - we drive a lot of buyer traffic to our site by a variety of techniques.
Custom Blogs -- We will blog specifically about your property on our website.
Virtual Networking - your property will also be on Realtor.com, Trulia, Zillow, and hundreds of other popular sites.
Youtube -- We will post a video tour of your property on our Youtube Channel
Social Networking -- we are leaders in our office and our team interacts with hundreds of other agents on a regular basis.
Lead Management Systems
With our success in marketing, we receive a high volume of inquiries from prospective buyers. We have invested in software that allows us to capture these leads, track what they are searching for, and communicate with them on a regular basis. This allows us to customize our marketing and target specific buyers that have indicated an interest in making a home purchase in our area. What this means to you as a seller if you list your property with us, is more qualified buyers seeing your home online.
Please give us a call at 727-619-2799 if you have any questions or if we can help in any way!
Or if it's more convenient for you, just use the form below.
Contact A Local Real Estate Expert