Meet Our Largo Florida Condo Expert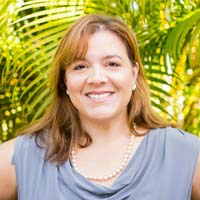 I've been an active Largo real estate agent and resident for years and participate in numerous civic organizations. I've helped hundreds of buyers and sellers and am here to help you with your real estate needs when you are ready!
Call 727-619-2799 and ask for Maria for assistance with your Largo, Seminole, or surrounding area real estate needs.
I am a big believer in community and civic involvement. I was lucky enough to serve as a past President of the Rotary Club of Largo and am now the public relations chairperson for the club. I am honored to be the chairwoman of the City of Largo's Community Development Advisory Board and serve on the Career Education Advisory Board with the Pinellas Education Foundation. I'm also involved with the School Advisory Committee with Largo High School. Previously, I was served with the Largo Citizen's Academy, Leadership St. Pete, St. Pete's Council of Neighborhood Associations Leadership Program, and the St. Petersburg Citizen Police Academy, as well as a former board member for Largo's Recreation, Parks & Arts and the Jr. League of St. Petersburg.
Contact Our Local Largo Condo Expert