Pasadena Gardens Gulfview Subdivision
Enjoy all the activities in Gulfport Fl in these modestly priced single family homes in the heart of Gulfport Florida. These mostly 2 and 3 bedroom homes generally range in size from just under 1,000 sq ft to a little over 2,000 sq ft. These homes are in the central section of Gulfport just east of the Pasadena Yacht and Country Club and north of the restaurants and shore area. Read More Below...
Homes for Sale in Pasadena Gardens Gulfview
September 23, 2023
Open 9/23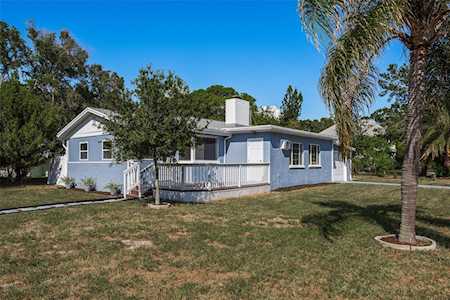 2026 55th St S
Gulfport, FL 33707
Pasadena Gardens Gulfview Sec
Real Estate Statistics
There are over 500 homes in the Pasadena Gardens Gulfview subdivision. Some of the homes date back to the 1920s but most were built in the 1940s and 1950's giving the subdivision a quaint nostalgic feel.
Most of the homes are 2 or 3 bedroom layouts typically ranging in size from a little under 1,000 sq ft to just over 2,000 sq ft. A "typical" home is a 2 or 3 bedroom plan with about 1,100 sq ft of living area.
More About Pasadena Gardens Gulfview Subdivision
Amenities
There are no deed restrictions or Homeowner Association fees so you can just enjoy all the great things that Gulfport and Pinellas County have to offer without the expense of an ongoing monthly fee.
Location
These homes are conveniently located in the central portion of Gulfport between 58th St S and 52nd St and north of 22nd Ave S up to 15th Ave South. See the red rectangle in the Map below for a visual view.
What's Nearby
The great local Gulfport restaurants are just south on Shore Blvd South and Beach Blvd South. The Gulfport Beach park area is just south overlooking the Boca Ciega Bay Aquatic Preserve. Beautiful St Pete Beach and the Gulf of Mexico are just 5 miles away via Pasadena Ave S, and the Tampa International Airport is an easy 25-mile drive away.
Lifestyle
Gulfport is known for its local artists and craft artisans so be sure to check out the Gulfport Art Walk on the first Friday and third Saturday of each month. There are also lots of great local restaurants like O'Maddy's Bar & Grille and ballroom dancing at the Gulfport Casino Ballroom.
Why People Live in Pasadena Gardens
Residents love the modest home prices and easy access to all that Gulfport has to offer.
Interested in Pasadena Gardens Gulfview or another Gulfport Fl home?
We are here to help. Give us a call at 727-619-2799 or use our handy contact form below.