Overview of Clearwater Beach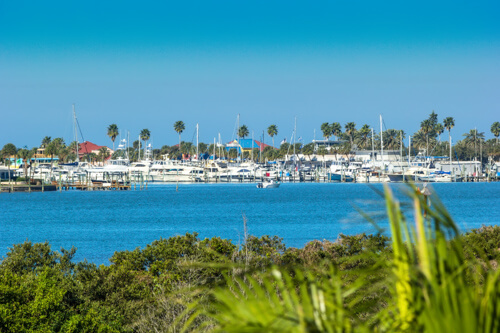 Clearwater Beach is best know for its sparkling waters and white sand beaches which stretch for 2.5 miles on the Gulf Coast of Florida on the Gulf of Mexico. Clearwater Beach is the northernmost populated beach of the string of barrier islands on the western Gulf shores of Pinellas County. Trip Advisor rated it the USA #1 Beach in 2019 and you might also want to see what Wikipedia has to say about Clearwater Beach. Clearwater Beach is located about 21 miles directly west of Tampa International Airport. It is located in Zip Code 33767 which also includes Sand Key and Island Estates which are considered part of the Clearwater Beach area.
Honeymoon Island State Park is just to the north, and Indian Rocks Beach, Redington Beach, Madeira Beach, and St Pete Beach are to the south. The popular mainland subdivisions of Clearwater and Seminole Florida are just to the east of Clearwater Beach.
Why People Want to Live on Clearwater Beach
There are some obvious answers like it's great to live on one of the most beautiful beaches in the world with crystal clear water and sandy white beaches. And who wouldn't like an average low of 55 in January and a high of 75 degrees while the rest of the nation is freezing? But it's a lot more than that. Clearwater Beach and the whole Pinellas County area have a great "vibe" and feel to them. Once you take the Courtney Campbell Causeway over Tampa Bay to Pinellas County and Clearwater Beach you just feel like you have entered paradise. The people are friendly and there is so much to do and see on Clearwater Beach and lots of exciting nearby places to visit and explore.
What Is There To Do On Clearwater Beach?

Pier 60 is right in the middle of Clearwater Beach and offers lots to do and see. You can bring your own beach towel and enjoy hanging out on the beach or rent a chair and umbrella. There is a playground, snack shop, and a fishing and sightseeing pier that extends into the Gulf of Mexico. At night there are street performers, artists, and musicians, and there are the popular Pier 60 Movies at Sunset which are great fun. The Clearwater Marine Aquarium, home to Winter the Dolphin, is just east of the beaches on Island Estates. The Aquarium has entertainment for the whole family with dolphin interactions, tours, kayak outings, and boat tours just to name a few options. There are some great restaurants right on the beach like Frenchy's Rockaway Grill where you can enjoy a great meal, have a specular beach view, and watch the sunset over the Gulf of Mexico.
What's Near Clearwater Beach?

Sand Key Park is just 3 miles south of Clearwater Beach. It is a beautiful park with fishing piers, playgrounds, picnic areas, and lots to do for the whole family. Honeymoon Island State Park is 11 miles north of Clearwater Beach. It has some great fishing and you can rent a kayak and enjoy a paddle along the beach or explore the many inlets. Or drive to Honeymoon Island and take the ferry to Caladesi Island State Park, one of the few remaining natural islands in the state. The gleaming white sands of Caladesi Island were rated America's Best Beach in 2008. The island is only accessible by ferry or boat which is what makes it so special.
It's fun to spend a day or evening in downtown St Pete. The Saturday Morning Market is a fun place to stroll around, get a snack, listen to music, or do your shopping. There are about 200 vendors offering an unbelievable assortment of goods and services from food and snacks to local honey, local organic produce, handmade crafts, and more. The Museum of Fine Arts is downtown or we found the Dali Museum to be fascinating. You can view the Chihuly Collection of beautifully finished glasswork at the Morean Arts Center in St Pete and you can be mesmerized by watching actual glass blowing in their workshop (make sure you get the two event tickets).
There's lots more to do... we could go on for pages, but these are just a few of our favorites.
Clearwater Beach Real Estate Options
There are lots of real estate choices in and around Clearwater Beach. We can save you a lot of time and get you the best deal if you will call us at (727) 619-2799 or use the Contact Form to get in touch. If you'd rather look online, we have some great resources for you. You can use the Clearwater Beach Real Estate Overview page to see all the options in the area. Or go directly to an area you like:
Beachfront Condos On Clearwater Beach
Waterfront Condos Clearwater Beach