Meet Cindy, Our Clearwater Beach Expert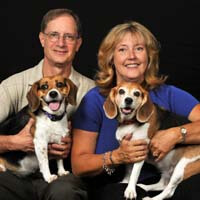 Hi, thanks for visiting www.MyGulfCoastProperty.com and taking the time to look up information about me. I've helped people buy or sell real estate all over Pinellas County, but my specialty is helping condo and home buyers in Clearwater Beach and Sand Key. Please call my cell at 727-466-7344 if I can help in any way.
I am working almost every day with condo and home buyers to find a beach area getaway, a place to retire, or a dream condo or home for relocation or investment. So I am out all the time and I am happy to share lots of information and practical insights way beyond what you will find in the Multiple Listing Information.
If you are buying right away, and really need to find something quickly, I can certainly help with that. I monitor the new listings every day, and can Skype, WhatsApp, or FaceTime properties with you even if you are out of town or tied up.
Lots of my customers need time to get to know the area and properties and that's great too. I am happy to share information with you so you can really get to know the area, and make the best decision when you are ready. No pressure, and no unwanted phone calls.
If you have pets and are looking for a condo, I can definitely help guide you through that process. Many of my customers have pets. and my husband and I are pet owners too. So I understand that our furry friends are non-negotiable and an important part of our lives.
Please give me a call on my cell at 727-466-7344 if I can help in any way, or just answer some questions about the area.
Cindy
727-466-7344
Rather Email? Just Use This Form
Beachfront Condos On Clearwater Beach
Waterfront Condos On Clearwater Beach