Lenders, are they all the same?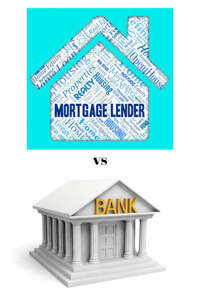 In my experience, lenders are not all the same at all. Quality and responsiveness vary from institution to institution. In general, I have found that mortgage brokers are far more responsive. Also, they can shop around for the best rate and terms for your purchase vs the big box bank that only has one option, theirs. The big-box banks seem to only use closing dates as a suggestion and rarely close on time. They are difficult to communicate with and have very little flexibility.
Mortgage brokers are very invested in the process and are your direct advocate with the lenders to get the file closed. They understand the lending process and can help with situations that pop up to get them resolved and keep the file on track. There have been very few times have we had to extend the closing date due to a mortgage broker working with the lenders.
I know you may be tempted to use your hometown lender because they "know" you. But the buying process here is so much easier and efficient with a local lender. Condos and the insurance process really confuse out-of-area lenders to the point they often cannot close the loan.
Please ask us for a list of local mortgage brokers that can help you ease into your new home.