Minimum Rental Periods Explained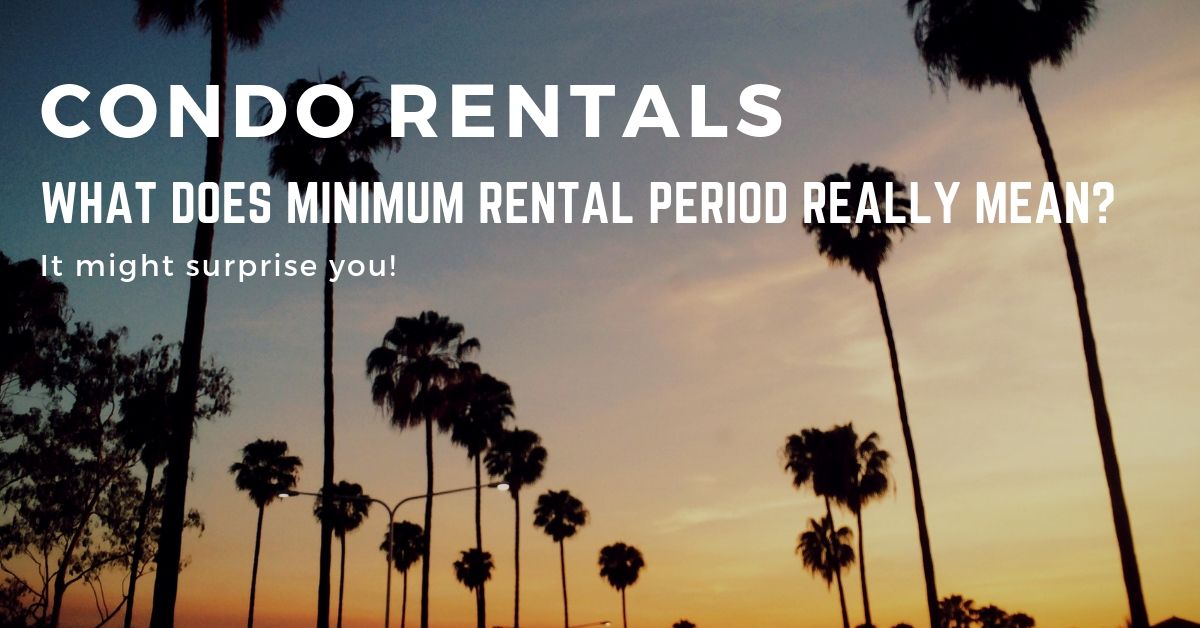 I think sometimes we as realtors forget that what we say is not what the customer is hearing or understanding. I was talking to a customer this week about minimum lease periods for condos. What they thought they wanted was a condo with a 7 day minimum rental period.
So we spent a couple of days looking. At the end of the second day, she was discouraged because that type of condo is just harder to find than one with a one-month or three-month minimum rental period. There are just less of them to choose from.
So it occurred to me to ask if we could look at maybe one-month rentals and that would open up her choices of condos. She initially said no because her family could not stay a month when they visited.
Eye-opening! She did not know that friends and family can come and go as much as you like! (unless stated differently in the condo docs). But, generally, unless you are doing a lease and taking rental money unpaid guests are welcome for any time period.
Friends and family come on down!
Cindy
727-466-7344
Call 727-619-2799 Or Use The Form Below To Contact A Local Expert