Ask About Litigation When Buying a Condo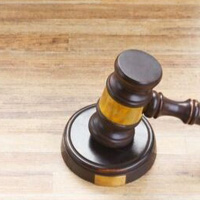 When people are considering a condo, they always think about how many bedrooms and how many bathrooms. Is the condo on the beach or Intracoastal? What are the views and amenities?
Another question you should ask the condo association is this - Is there is any pending litigation with the complex? During your inspection period, you will be provided financials and other documentation relating to the condo. But too often, information about litigation is not provided in the documentation.
Litigation problems can be discovered by the lender during the underwriting due-diligence. Even if they miss it, it is something you want to know about as it can cost you in the future.
So it is better to ask and know upfront in the process. That way so you can make an informed decision whether or not you want to move forward in the purchase before you spend money on inspection or appraisal. Lenders are very cautious to make sure the judgment is covered by the building insurance and will not be a future assessment to the homeowners.
We are here to help. Give us a call at 727-619-2799
or use our handy contact form below.