Who Are You Dealing With?
Posted by Cindy Kisida on Tuesday, December 3, 2019 at 10:33 AM
By Cindy Kisida / December 3, 2019
Comment
"Are you for real???"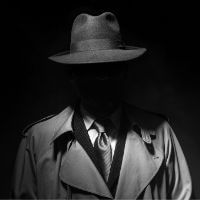 I get calls from worried family members about their relatives getting involved with scams in real estate. Please make sure you are dealing with licensed agents that have a license number that can be verified. You can use the Department of Business and Professional Regulation (DBPR) website to verify a Florida Real Estate License.
The call I got today was from a family member. Their father was looking at a very expensive condo in Downtown St. Petersburg Florida. The price of the condo was over $1 million. The selling "agent" told the buyer that if he would bring physical cash to the closings, he would get a discount on the price.
In closings, the title company or lawyer would not accept physical cash as a form of payment. You can wire the deposited funds for a closing. But you would never be asked to bring the actual cash to the closing and certainly not to the building to close.
Make sure you know who you are dealing with and the agent is looking after you and your money to get the transaction closed.
We are here to help. Give us a call at 727-619-2799
or use our handy contact form below.