The Julia: Embrace Luxury Living in St. Petersburg's Newest Condo Development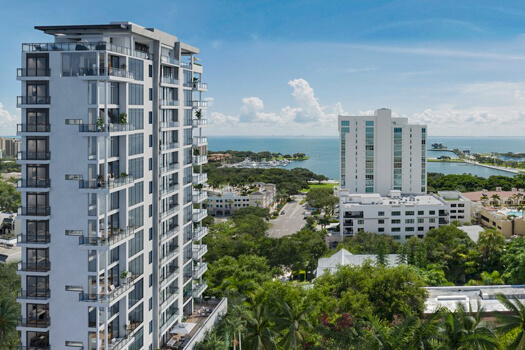 Discover the epitome of sophisticated living with The Julia, a prestigious condominium project set to grace the vibrant streets of downtown St. Petersburg. Boasting exceptional amenities, remarkable views, and unparalleled flexibility, this limited collection of 19 luxury residences presents an exclusive opportunity for discerning buyers and investors. With its prime location and unique features, The Julia sets a new standard for luxurious urban living in the St. Pete area. This project is in its preconstruction phase but is expected to be complete towards the end of 2025.
Nestled in the heart of downtown St. Petersburg, The Julia offers residents unrivaled access to the city's finest dining, entertainment, cultural attractions, and shopping destinations. It will sit on the southwest corner of 4th Avenue North and 1st Street North, positioning residents in an extremely walkable location to countless restaurants, parks, museums, and more. With Tampa Bay as a mesmerizing backdrop, residents can indulge in breathtaking panoramic views, immersing themselves in the beauty of this coastal gem.
Luxurious Interiors and Spectacular Views:
Step into The Julia's spacious residences, where elegance and comfort merge seamlessly. Ranging from 1,905 to 3,132 square feet, these thoughtfully designed condos...