Do condo minimum rental periods apply to family, friends, and guests?
Posted by Cindy Kisida on Tuesday, December 3, 2019 at 10:29 AM
By Cindy Kisida / December 3, 2019
Comment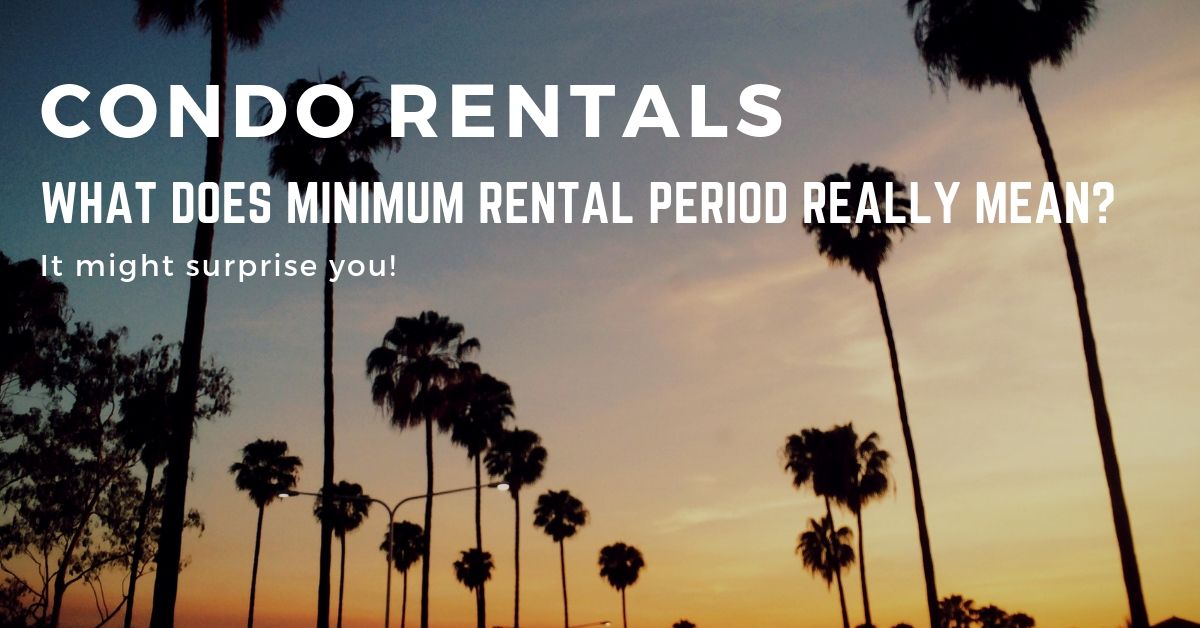 Background: I was talking to a customer this week and she said she wanted a condo with a 7-day minimum rental period. In talking to her about some of the specifics about what she wanted I discovered she wanted a condo that she could use herself, but also make available to family and friends. They couldn't stay for a full month so she didn't want a condo with a three-month or even a one-month minimum. The downside is a condo with a 7-day minimum rental is harder to find than one with a one-month or three-month minimum rental period. There are just less of them to choose from.
Answer: In most condos, the Minimum Rental Period applies to lease terms for paid renters. It does not apply to family and unpaid guests. (Check Condo Rules and Regulations before signing a contract). So we were able to find her a beautiful condo with a one-month minimum where she could still have family and friends visiting.
What questions do you have? Use the form below and we'll try to answer your question.
Call me at 727-466-7344 or use the contact form below if you have questions or if I can help in any way!