Thinking About An Investment Condo?
Posted by Cindy Kisida on Tuesday, December 3, 2019 at 10:14 AM
By Cindy Kisida / December 3, 2019
Comment
If you are thinking about buying an investment condo, minimum rental period restrictions are definitely something to consider. Below are some guidelines to help you balance your interest in personal use of the condo vs. optimizing the investment potential.
Short Term Leases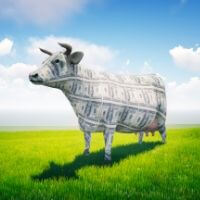 There are different styles of rental condos out there. If you want a cash cow investment, you might want to consider purchasing a short-term rental condo with no minimum days required to stay. These types of condos will often stay full 80% of the time. But, this style of condo might not be the type of condo you would want to spend a lot of time in. There is usually a lot of activity around and a lot of in and out of the guests. Hard to get to know people consistently.
I saw a condo this week that is at a condo-hotel. The room is a hotel room with approximately 300 sq. feet. There is no view but this condo stays rented 85% of the time and is in a hotel that is busy with conventions etc. Would you want to stay in a room with no view for a long period of time? Probably not. But this is a cash cow. These styles of condos are standard look in decor and no personalization of the decor.
One Month+
If you want a nice condo that you can enjoy during the year, maybe a condo that you rent seasonally, January-March and enjoy it yourself the rest of the time. This kind of condo you can decorate any way you like and get some great short term renters.These are usually more expensive condos but the steady pace of renters in the building is less busy.
With either condo, you have to emotionally disconnect when a renter does damage or items go missing. This is a rental and things happen.

What questions do you have? Use the form below and we'll try to answer your question.
Call me at 727-466-7344 or use the contact form below if you have questions or if I can help in any way!