Hardwood Floors
Posted by Rich Kisida on Wednesday, September 20, 2017 at 3:17 PM
By Rich Kisida / September 20, 2017
Comment
Hardwood Floors for Florida
(Provided by Jessica Peters of Flooring Options by Carpet One)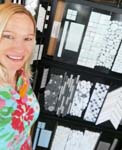 While flooring styles change year to year it seems my customers consistently desire the same thing; hardwood! And why not? It is a timeless look that gives you an oh-so-cozy feeling when you walk through your front door and get that comforting feeling of returning to your beautiful home. Also, it greatly helps the resale factor making it a great investment! See this article at the Money
http://time.com/money/3841734/wood-laminate-flooring-home-value/
The question is what's best for your lifestyle?
When buying hardwood there are certain factors that come into play when your decision in which hardwood is best for you. Things you want to ask about and understand is what species is the hardwood? What's the hardness level? What finish is used on this? Most importantly, what is the moisture reading of my floor and is the installer going to protect my new flooring from the Florida moisture issues? Most people have seen oak hardwood floors, which are durable having a mid-range hardness level (around 1300 on the Janka rating scale)
https://en.wikipedia.org/wiki/Janka_hardness_test .
What's the best look for your home? Also, what's the best for resale?
We've all seen oak, which is a traditional look that tends to come in a narrow 3" or sometimes 5" plank size, and is commonly stained in a golden, red, or dark oak color that we all have seen before. Nowadays this look is rather dated! Most people are looking for the new trends which tend to be a low/no gloss finish, wider & longer planks with something in the grey tones, as well as lots of very light (red oak natural, maple natural, & light other blond colors) also the other extreme very dark cocoa-bean type colors. Another cool trend I'm seeing is the textured distressed, hand scraped as well as the wire brushed looks. The beauty of these woods, while they take more in production and often are higher in price, they are worth it being more generous in hiding dings and boo-boos. You can see a few of my favorites here:
https://www.naturallyagedflooring.com/products/naturally-aged-collection
In Florida where our temperatures rise and fall engineered hardwood is the only way to go! It is more resistant to moisture which is part of the Florida climate, engineered wood flooring can be fitted in rooms where solid wood would not work like bathrooms or kitchens with repercussion (it is not water proof! Some of us use Kitchens more than others, also exhaust fans and step-out matts more than others.) What this means is that engineered wood flooring can be used throughout the home, making it one of the most flexible flooring products on the market. Another thing this means is take caution where you water may be prone to leak, and remember it's NEVER ok to steam your hardwood floors!!!
While the hardness rating is an important factor, you have to know that wood is a natural species and even with the fabulous aluminum coating and urethane it will compress, indent, discolor and scratch while the beauty of natural wood can't be duplicated, sometimes vinyl planks or laminate are a better solution depending on your lifestyle. Hardwood can be refinished, however most of the time it just needs a new urethane wear layer applied. If you opt for hardwood it is ALWAYS a good idea to keep 2-3 extra boxes in case of a plumbing issue, or anything along those lines. Laminate is a great option for those with large dogs that could scratch wood floors, however with children or senior pets where moisture may be an issue, you may want to look into the beautiful world of vinyl planks. If you don't have animals and moisture is not an issue in your house, hardwood is the only thing that truly has a unique beauty that other types of floors can only attempt to duplicate.
If you love the look of bamboo which is very fussy with our Florida climate, opt for an engineered strand aged bamboo, and once again, have a moisture test done! Note the moisture level goes up in the summer, so if you are a level 2 when it's not rainy season, you will be a 4 during summer season, and risk mold building under your flooring or up the walls if suffocated. I always suggest to my customers to consider an Acacia or Teak which are much safer than bamboo.
Installation and Purchase Tips
Regardless of what you choose, make sure the installer is prepared to use proper moisture protection system for your floor on top of a moisture pad, as well as proper adhesive. Some hardwoods need acclimation, your best off to NEVER purchasing any hardwood flooring from stores that are "Liquidators" or any kind of warehouse store which a lot of times the stock in the store is there for a not so good reason! It's a good idea to stick to a major brand name such as Mannington, Mohawk, Beaulieu, Naturally Aged Flooring, US Floors, or ask a flooring professional to ensure your flooring is safe and formaldehyde free.
In summary, think of your lifestyle and consider if hardwood is best for you! Make sure you are looking for a hardness level to prevent indentation, good finish, hard species and style to fit your needs along with a professional to determine your subtrate is fit for the product. Hardwood is a beautiful, and you will enjoy it for a lifetime as it is timeless!
Call me if I can answer any questions or help in any way!
Jessica Peters
727-280-4386