Clearwater Beach Condo Trends 2018 Overview
2018 was another banner year for condo sales on Clearwater Beach with 445 condos sold. This is higher than the 437 sales in 2017, and also about 20% higher than the historical average. The average sale price was $539,000. Condos and townhomes represented 86% of the property sales in Clearwater Beach in 2018 with single-family homes at only about 14% of the market.
Sales by Area
The most sales were in Sand Key with 40% of the sales, and Clearwater Beach Proper with 35% of the sales. Island Estates had 108 condo sales or about a quarter of the condo sales volume.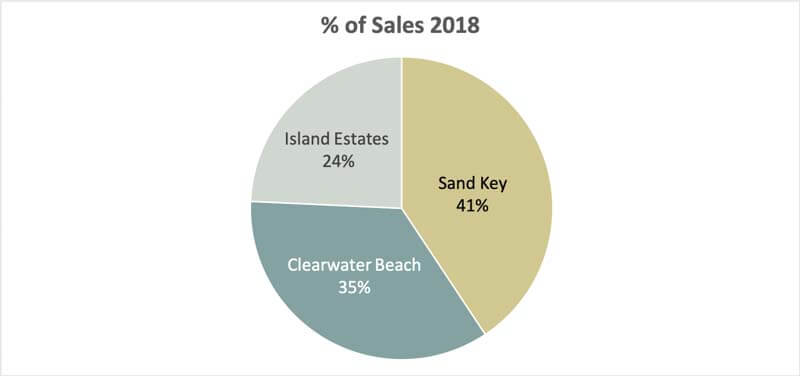 Clearwater Beach Condo Sales Trends by Year
The average sale price for a condo on Clearwater Beach in 2018 was up 4% over the 2017 average of $517,000. The ...