Our Belleair Area Real Estate Expert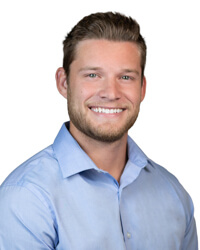 Thanks for visiting our website and taking the time to get to know me and how I can help :-)
I am a Real Estate Advisor with the My Florida Coastal Team, covering the Belleair area and nearby beach markets.
I am a Tampa Bay Area native and have a Bachelor of Science in Business/Finance degree. As a member of the My Florida Coastal Team, I value hard work and integrity and always attempt to show outstanding client skills in everything I do.
Need help or just have questions about the area? You can reach me at 727-534-1069 or via the form below.
Call 727-534-1069
and ask for Trevor for assistance
with your Belleair and surrounding area real estate needs.
I am passionate about helping families find their dream homes and approach the task with hard work. My hobbies are following all of our local sports teams, spending quality family time, and enjoying our local beaches.
Trevor Hawks REALTOR®
727-534-1069
Belleair Homes Quicklinks
Rather Email? Just Use This Form