Homes For Sale In Apollo Beach Fl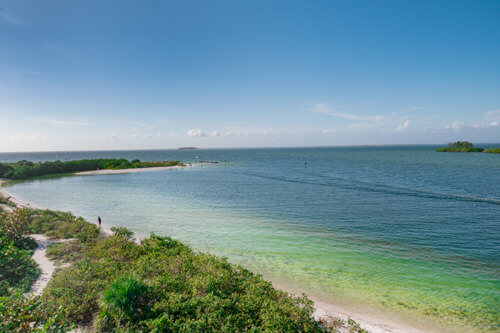 Apollo Beach has wonderful master-planned subdivisions as well as spectacular waterfront homes with easy access to Tampa Bay. It's also an easy commute to Tampa or Sarasota.
Single-family homes are by far the most popular type of real estate property for sale on Apollo Beach. Single-family homes represent about four out of every five sales in the area. There are very few condominiums, so most of the other real estate choices are either villas or townhomes.
The vast majority of homes for sale in Apollo Beach are three or four-bedroom units with about 2,000 to 2,600 ft.² of living space. About a quarter of the sales are for waterfront properties, and about a quarter of the homes have private pools where you can enjoy Florida's great weather. Learn more below...
Apollo Beach Homes For Sale
September 23, 2023
Apollo Beach Homes For Sale by Price
Popular Apollo Beach Neighborhoods
The most popular neighborhoods in Apollo Beach are all single-family homes. Below are summaries of the most popular neighborhoods with links to all the latest Apollo Beach Fl homes for sale in those neighborhoods. The information is deemed reliable but not guaranteed.
Links To Popular Apollo Beach Subdivisions
With over 2,500 homes, the Waterset is by far the largest community in Apollo Beach. The community sprawls along the lake St. Clair area between I-75 and S. Tamiami Trail. These are relatively new homes built after 2012. Waterset offers a range of almost 50 different floor plans. As a planned community, Waterset has a vast array of amenities. See The Latest Waterset Homes For Sale …
Mirabay Apollo Beach homes are mostly three or four-bedroom layouts. About half of the homes for sale in Mirabayl are waterfront properties. They are located on canals, the lagoon, and inlets that connect through a channel to greater Tampa Bay. See The Latest Mirabay Homes For Sale …
Covington Park is a well-planned Community Development District CDD located just north of Lake St. Clair between S. Tamiami Trail and I-75. It has numerous park areas, nature trails, and neighborhood amenities, including two swimming pools, a fitness center, playgrounds, tennis, basketball courts, and more. See The Latest Covington Park Homes For Sale …
Harbour Isles is a Community Development District (CDD) located in Apollo Beach just east of South Tamiami Trail (Hwy 41) in Hillsborough County, Florida. The amenities include a community pool and clubhouse, a fitness center, sand volleyball and basketball courts, and more. See The Latest Harbour Isles Homes For Sale …
Virtually all of the homes in Symphony Isles Apollo Beach, Florida homes are situated on wide deep-water canals that provide direct access to beautiful Tampa Bay. There are a total of 314 properties in the community. See The Latest Symphony Isles Homes For Sale …
---
Popular Search Types
Some of the most popular home choices in Apollo Beach are waterfront homes, pool homes, three-bedroom layouts, and larger 4+ bedroom homes. Below are quicklinks to the most current homes for sale by category to help you find your perfect home.
If you are having trouble finding the right property, or if you just have questions, please don't hesitate to contact us at 727-619-2799 or using the handy contact form below.
---
About Apollo Beach
Although it is called Apollo Beach, don't be confused by the name. While this is a wonderful waterfront community that offers some stunning views of the bay, it is not a traditional beachfront community. The only sandy beach is in the Apollo Beach Nature Preserve on the very northern tip of the chain of finger islands. But even that beach is very small andl at times can be rather crowded.
Convenient Location
Besides the great water views, one of the reasons homes for sale in Apollo Beach Fl are so popular is their proximity to all that the Tampa Bay area has to offer. Apollo Beach homes are just 17 miles south of downtown Tampa and 27 miles from the Tampa International Airport. It is also just 35 miles north of the Sarasota Bradenton International Airport.
Circles Waterfront Restaurant
The Circles Waterfront Restaurant at Land's End Marina is probably the most famous restaurant on Apollo Beach. They feature fresh seafood but also have a great wine list, signature cocktails, frozen drinks, a large selection of craft beers, lots of tasty appetizers, salads, and a variety of entries and kinds of pasta. They have indoor fine dining as well as outdoor dining with beautiful water views. The restaurant overlooks the interior harbor and with a view spanning from Flat Island to Bal Harbour.
Call 727-619-2799 Or Use The Form Below To Contact An Area Expert