Contact A MyGulfCoastProperty Expert
Please understand that our job is to make sure you have all the information you need at the time you need it. Feel free to contact our team at any time at the following numbers:
Phone(727) 619-2799

Email[email protected]

Address My Florida Coastal Team
MyGulfCoastProperty.com
eXp Florida Corporate Office Address: 10752 Deerwood Park Blvd #100
Jacksonville, FL 32256
My Florida Coastal Team - A Team Of Local Specialists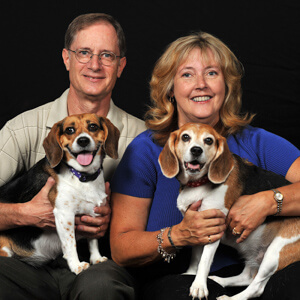 Hi, we are Rich and Cindy with the My Florida Coastal Team brokered By eXp Realty.
Rather than being all things to all people, we decided early in our real estate careers to specialize in what we love to do. Cindy has always loved the beaches and waterfront properties so she specializes in working with buyers and sellers for the beaches and Intercoastal waterfront properties. Rich is a Georgia Tech engineer with a systems background so, after about five years as an active agent, he decided to focus on making our website easy to use with lots of information to facilitate the buying process for our website visitors.
Each of the team members we have brought on has significant real estate experience but, just as importantly, focuses on an area that they truly love. So wherever you choose to live in our area, we have a true local expert to help you through every step of the process.
If you decide to work with us, we'll do our best to make it an efficient and fun process!
Rich & Cindy Kisida
Brokered By eXp Realty
727-619-2799
Have a Question or Want a Free Market Report?
Please fill out the form below and we'll get back to you as quickly as we can!